Português
Registros da visita de Christina Manning à igreja no Brasil
Igreja Boas Novas
Em parceria com o SADD, a Igreja Boas Novas realiza diversos encontros semanais, reunindo mulheres para treinamentos, debates e estudos bíblicos. Duas sessões semanais oferecem às mulheres a oportunidade de aprender novas habilidades com o objetivo de incrementar a renda de suas famílias.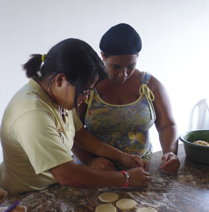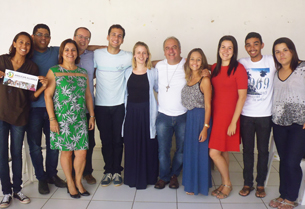 Fotos
No topo: Reverenda Eliane (ao centro) com as mulheres da Igreja Boas Novas;
No meio: Mulheres da Igreja Boas Novas aprendendo a fazer salgadinhos para vender na comunidade;
Abaixo: Christina Manning, Gerente de Comunicação e Aprendizado da Aliança Anglicana, com a equipe jovem na Catedral Anglicana da Santíssima Trindade.
———————————————————————
English
Christina Manning reports from her visit to the Church in Brazil
Igreja Boas Novas
In partnership with SADD, Igreja Boas Novas (Church of the Good News) runs multiple meetings each week to bring women together for training, discussions and Bible studies. Bi-weekly training sessions allow the women to learn new skills to earn extra income for their households.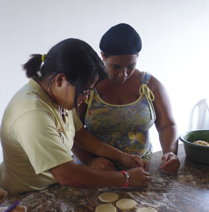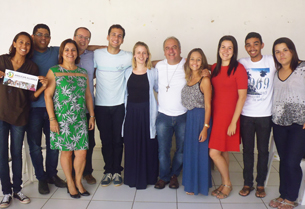 Pictured
Top: Revd Eliane (middle) with women from Igreja Boas Novas;
Middle: Women from Igreja Boas Novas learn to make snacks to sell in the community;
Bottom: Christina Manning, Communications and Learning Manager for the Anglican Alliance, with the youth team at Catedral Anglicana da Santíssima Trindade.